---
---

Best Face Forward represents a way of life. It's not just a product, or my business, it's my life mantra.
Over the past ten years I have focused my skills in the areas of brows and make-up to achieve master level.
I am now excited to be able to offer my services from a relaxing Retford salon.
---
Professional Make-up Artist
---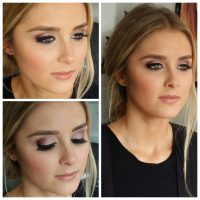 ---
---
THE UK'S PREMIER MAKEUP & STYLIING ARTIST
OFFERING THE UNIQUE 'BEST FACE FORWARD' RANGE OF SERVICES